Conservation inspiration: make a meadow
Guests will love it when you go potty for wildflowers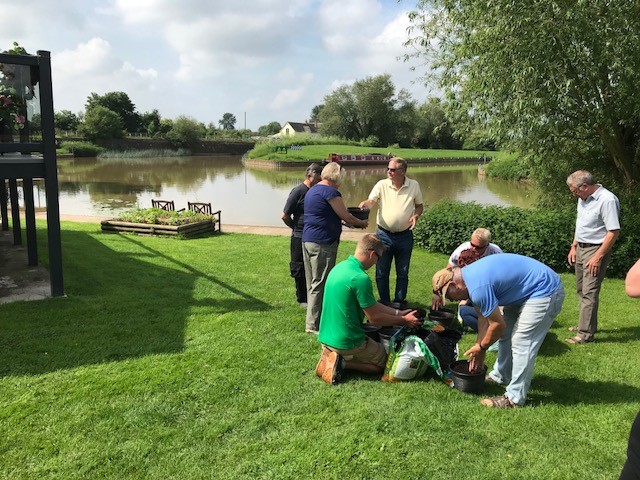 One of the key focuses of the David Bellamy Scheme is wildflowers. As a result, many parks across the country have been busy planting up meadow areas and wildflower verges. Such projects can take up a lot of time and resources, but one park in Worcestershire – Offenham Park –  took a slightly different approach and came up with a wildflower pot scheme that any park could try.
To launch the project, the park team held an event on their riverbank, during which all guests could come and collect a pot, fill it with compost and sow wildflower seeds – all provided free of charge. Guests were also made aware of the benefit that wildflowers can bring.
"The scheme is a good way of showing customers how easy it can be to encourage wildlife into your garden," says park owner, Karen Pilling. "Everyone has tended their pots well and we have seen some good results!  It has also encouraged neighbours on the park to water each other's flowers – which has been a nice 'neighbourly' thing to do!"
Karen and her team were inspired to undertake this project, following discussions with their DBCAS assessor Jenni Higgs. To prepare, they bought some small tubs from their local garden centre, bought wild flower seeds and gathered a large quantity of compost which they had recycled from the previous years' tubs and pots.
"Overall it was a really inexpensive and extremely rewarding way to bring people together on the park, encourage them to enjoy the outdoors, get planting and feel pride in the overall benefits that this will bring," Karen says. "It wasn't at all time consuming, just an enjoyable way to spend a sunny Sunday morning by the river."
Because everyone who attended enjoyed the wildflower event so much, Karen and her team have decided to do the same again next year, but on a larger scale.
"We will set a date and make a morning of it, with refreshments and a chance to linger a little longer and enjoy the occasion," Karen says. "If anyone is thinking of taking part in this scheme, I would encourage them wholeheartedly.  It is easy, rewarding and brings lots of smiles!"
Seeking inspiration for new ways in which your park can help protect the natural world? In these articles, Rufus Bellamy, head of the David Bellamy Conservation Award Scheme, highlights some of the latest initiatives being taken. For more ideas, visit http://stayuknews.co.uk/conservation/