Conservation inspiration: Eat local
Peak District park's pub raises a glass to sustainability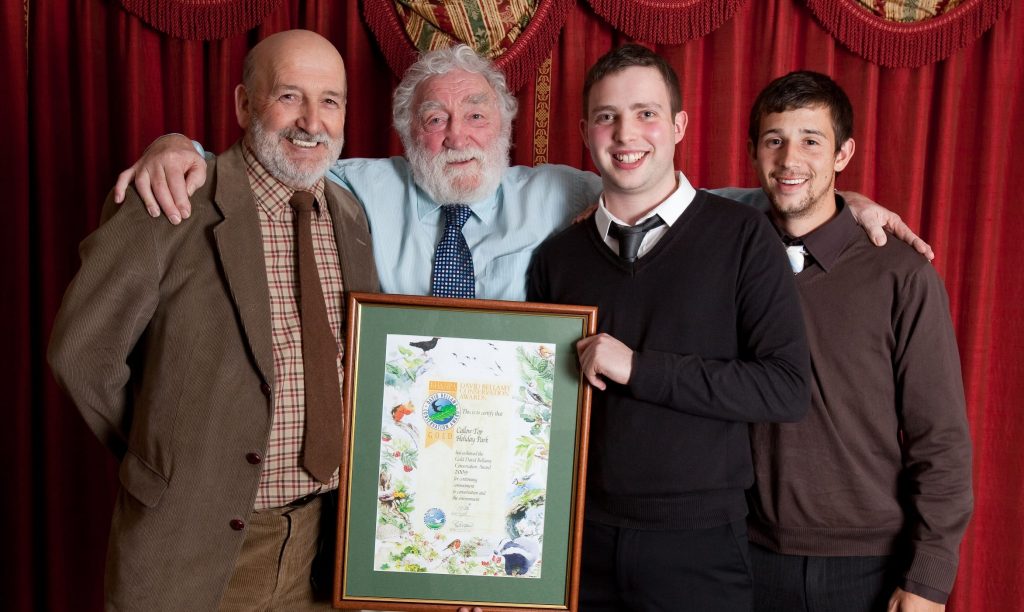 ONE OF THE KEY sustainability ideas promoted by the David Bellamy Conservation Award Scheme is the need to Eat Local. In general, the shorter the distance between field and plate the better it is for the environment.
One park that has taken this to heart is Callow Top in Derbyshire, which is home to an acclaimed micro-brewery. As well as sourcing the beer it sells as close to home as possible (so cutting down on transport pollution and costs) Callow Top, which enjoys an idyllic position overlooking the Dove Valley, has put in place a raft of other green initiatives.
The park boasts four carefully managed spring-fed fishing ponds which act as a magnet for many different birds, as well as dragonflies and other aquatic life.
A bird hide allows visitors to glimpse the wide range of resident and visiting species, and the park works closely with Peak District National Park rangers to monitor numbers.
The owners Alan and Jill Palmer, aided by their grown-up children, have also planted hundreds of native trees and shrubs which provide valuable nesting and breeding habitats as well as food resources.
The park's David Bellamy assessor has highlighted the abundance of nectar-bearing wild flowers on the park which attract many different types of butterfly as well as honey bees and other pollinators. The park has also been applauded for its shielded illumination which minimises light pollution, and provides visitors with the best views of the Peak District's star-studded night skies.
According to Alan, the park's new green award will be a spur to even more wildlife initiatives: "We've always felt very privileged to live and work in such a beautiful part of Derbyshire, and have always tried to ensure that the park is a match for these beautiful surroundings," he said. "Callow Top has long had a special appeal to guests seeking a perfect escape in a tranquil setting, and it's also a great place for children to come and learn more about the natural world."
Seeking inspiration for new ways in which your park can help protect the natural world? In these articles, Rufus Bellamy, head of the David Bellamy Conservation Award Scheme, highlights some of the latest initiatives being taken. For more ideas, visit http://stayuknews.co.uk/conservation/