Conservation inspiration: wooing pollinators
Park's home-grown veg also serves up a bonus for bees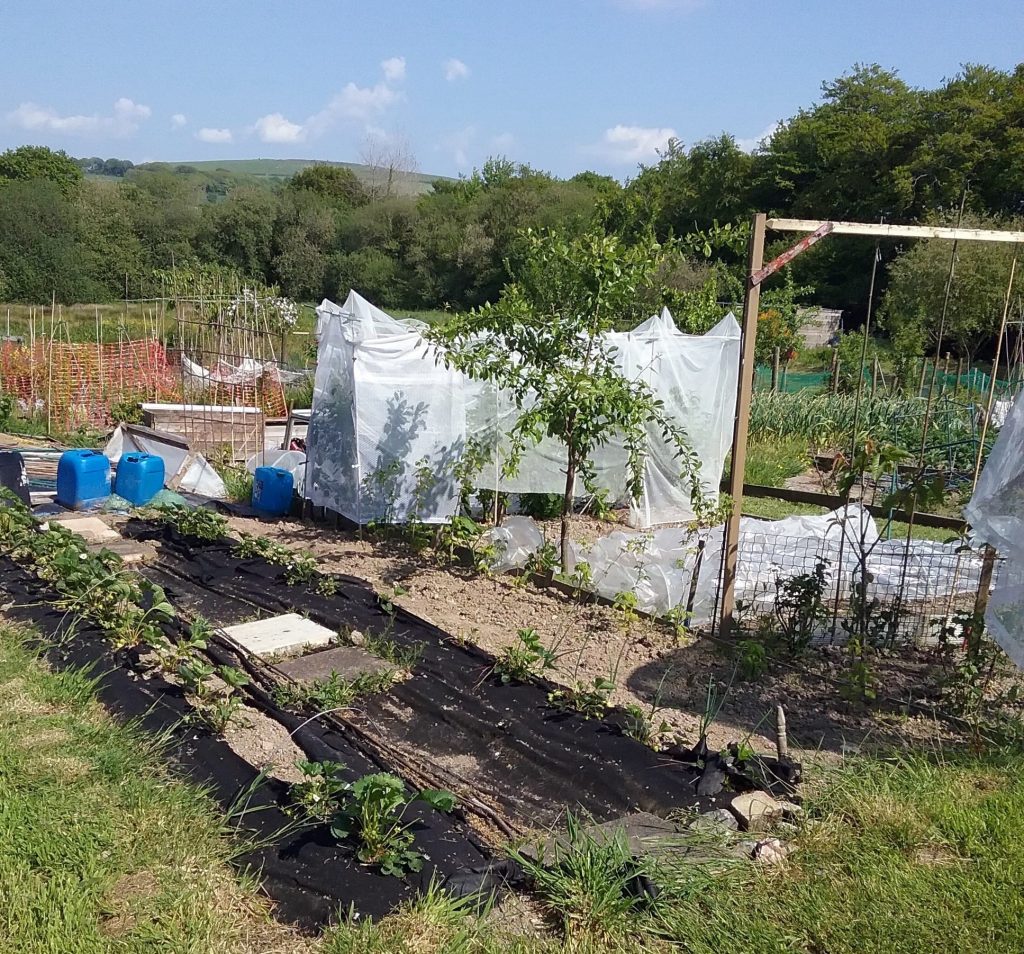 Eating local is one of the best ways to reduce your environmental impact, and growing your own food is the best way of eating local. At Tregatillian Park, in Cornwall, they have gone one better still – for not only do they grow their own on an allotment, they also sell any excess produce to buy bee-friendly plants for their residents' gardens. They have also been busy planting trees, improving their meadow areas and doing lots of other habitat creation work.
The collection point for the residents to get their free pollinator plants and compost is also an information site providing guidance on planting, bees, wildlife and flowers. Although an apparently simple idea, this project has inspired everyone on the park to create new wildlife habitats and has really connected everyone with the natural world around them.
"We wanted to enhance natural habitats to encourage bees and other beneficial insects," says park warden Haley Bailey. "Luckily, there were areas of the park that were unused and were perfect for this new projects. It has been a great success, we've seen more species of animals, from bees and dragonflies up to deer, visiting the park. It has also made residents more aware and appreciative of their natural surroundings. Residents do get excited when they spot a new species they have not seen before."
According to Haley, park staff and residents have worked very hard putting in the plug-plants, creating water areas to encourage amphibians and reptiles and erecting a variety of bird, bat and insect boxes. They have also created natural areas for hedgehogs, bats and owls, developed a whole wildflower bank and planted several buddleias to attract butterflies.
"Another specific project has been to enhance the dog walking area for the residents," Haley adds. "We mowed pathways throughout the field which enhanced the growth of natural grasses and wild plants. We also planted trees and put in seating areas made by residents, so that walkers could sit and enjoy the many birds, raptors and insects that are attracted to the field for the food and habitat it provides."
"It is very much an on-going project that needs planning from season to season," Haley explains. "We communicate between residents by word of mouth and advertising throughout the park."
"I would advise all parks to give this kind of work a go," Haley adds. "We've found that embracing your natural surroundings promotes well-being and offers a better quality of life."
Seeking inspiration for new ways in which your park can help protect the natural world? In these articles, Rufus Bellamy, head of the David Bellamy Conservation Award Scheme, highlights some of the latest initiatives being taken. For more ideas, visit http://stayuknews.co.uk/conservation/