Conservation inspiration: unwanted guests
Yorkshire park wages war on alien space invaders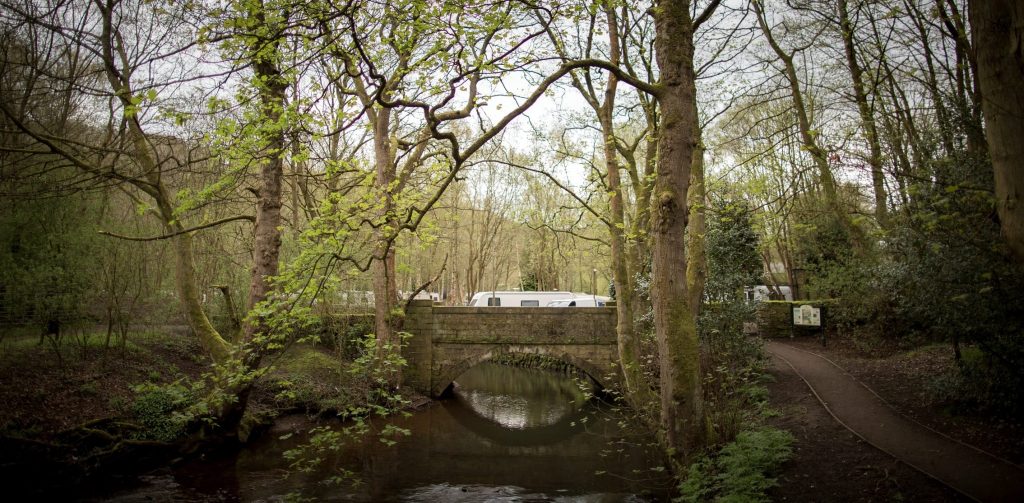 One of the multiple environmental challenges that many parks face is controlling invasive, non-native species. At Holme Valley, in Yorkshire, the park has become a flagship site for the control of Japanese Knotweed, Himalayan Balsam and Giant Hogweed.
To tackle the growth of these species, which are damaging to the local environment, the park teamed up with a local charity, River Holme Connections. They have been working together since 2017 and are really starting to make a difference along the banks of the river that the charity is named after and which runs through the park.
"Holme Valley is criss-crossed with public footpaths along the main River Holme and is used by 15,000 campers and walkers each year," says Simon Hirst, a river steward with River Holme Connections. "Stretching over 1Km of riverbank, and with significant infestations, the site is at high risk of the introduction and spread of invasive species. This is why our joint work is so important."
Since the park joined forces with River Holme Connections the balsam has been bashed (by local volunteers and campers) and Japanese knotweed and giant hogweed have been chemically treated by the Yorkshire Wildlife Trust, who are also involved with the project.
River Holme Connections have also carried out habitat enhancement work including willow spiling to prevent bank erosion and the provision of in-channel woody debris to benefit fish. The park is also trying to keep access to the river bank contained to areas without invasive plants to stop seeds being spread on people's boots. They have also put up "Check, Clean, Dry" signs at access points to educate visitors about this problem.
To strengthen its conservation partnership, the park has donated money to River Holme Connections to help with its important work all along the rest of the river. For example, in 2018 it donated the income from one of its summer 2018 duck races to the charity.
The project shows the value of working with local conservation groups and of involving guests.
"Campers use the river and fishing lake for paddling and leisure," says Simon. "The excellent environmental education work the park is doing means that visitors and residents can see and take part in our river conservation activities."
Seeking inspiration for new ways in which your park can help protect the natural world? In these articles, Rufus Bellamy, head of the David Bellamy Conservation Award Scheme, highlights some of the latest initiatives being taken. For more ideas, visit http://stayuknews.co.uk/conservation/