Conservation inspiration: tackling waste
How this Cumbria park is showing plastic the red card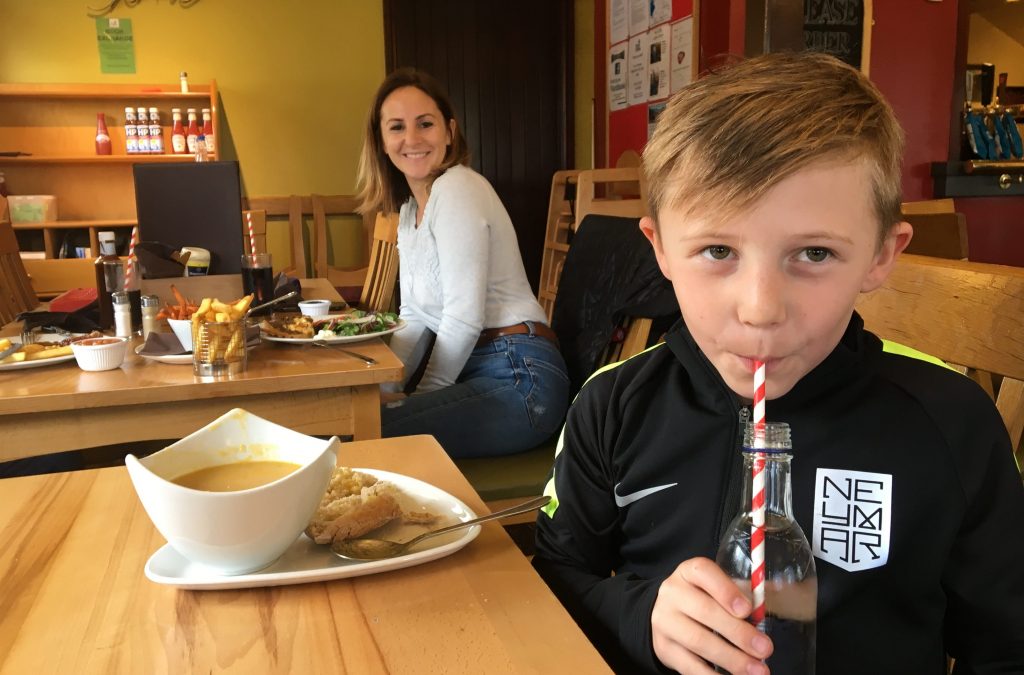 Plastic waste has been hitting the headlines recently for all the wrong reasons, and businesses and individuals across the country have been inspired to do their bit to help tackle this problem. Park Cliffe in Windermere is one park business leading the way.
To tackle the plastic menace, the park began by introducing a 5p charge for plastic bags in its shop, and donated the money raised to its 2018 nominated charity 'Fix the Fells'. To replace the plastic bags, the park now sells good quality canvas shopping bags and gifts one of these bags to guests staying in its rental caravan accommodation. They have also swapped plastic straws for paper versions in their bar.
"For our takeaway food offer, we swapped our plastic disposable containers and cups to compostable versions and replaced plastic carrier bags with paper bags," explains park co-owner Susan Dickson. "We offered a 25p discount on takeaway drinks for guests who brought their own reusable cup. We also stopped selling bottled water in our shop, and instead now sell reusable water bottles which guests can fill for free using our newly installed water filter machine."
Alongside these steps, the park also strengthened its, already excellent, recycling policy, by introducing new plastic recycling facilities and increasing the number of existing recycling points for paper, cardboard, tin and glass. It now also sources recycled printer cartridges for our office use (which saves money as well as plastic).
"We've dramatically reduced the amount of single use plastic we have on site and thanks to our improved recycling facilities, very little now finds its way into the wider environment," Susan reports. "We've further improved our 'green credentials' and saved money while ensuring our guests still get great quality and service."
"Having always been committed to sustainable and environmental practices here at Park Cliffe, we were becoming increasingly aware of the damaging impact of single use plastic on the environment," says Susan, explaining what originally inspired the work. "We joined a local Facebook group 'Plastic Free Cumbria' created to help individuals and businesses reduce their plastic footprint, and their posts inspired us."
"None of the changes we've introduced have been particularly difficult to implement," Susan adds. "They just took some time to research. The most important step, was becoming more conscious of our plastic waste and then committing to make changes and improvements. We always involve our team, who are brilliant at coming up with ideas and suggestions of their own."
"We've had an overwhelmingly positive response from our guests who tend to appreciate the environment at Park Cliffe and in the wider Lake District and are keen to see it protected," explains Susan. "We've seen a huge take up of discounted drinks from guests using their reusable cups and the water filter has been a huge hit, along with our 'bags for life'."
For those interested in following Park Cliffe's lead, Susan says: "It's not difficult to make small changes which all add up to a very worthwhile larger change. Our kick start was being inspired by a local Facebook group, so find someone with an interest (perhaps a staff member or local organisation) and empower and encourage them to help you find new ways of doing things."
Seeking inspiration for new ways in which your park can help protect the natural world? In these articles, Rufus Bellamy, head of the David Bellamy Conservation Award Scheme, highlights some of the latest initiatives being taken. For more ideas, visit http://stayuknews.co.uk/conservation/