Conservation inspiration: pond building
New pond is a boon for wildlife and watchers at Norfolk park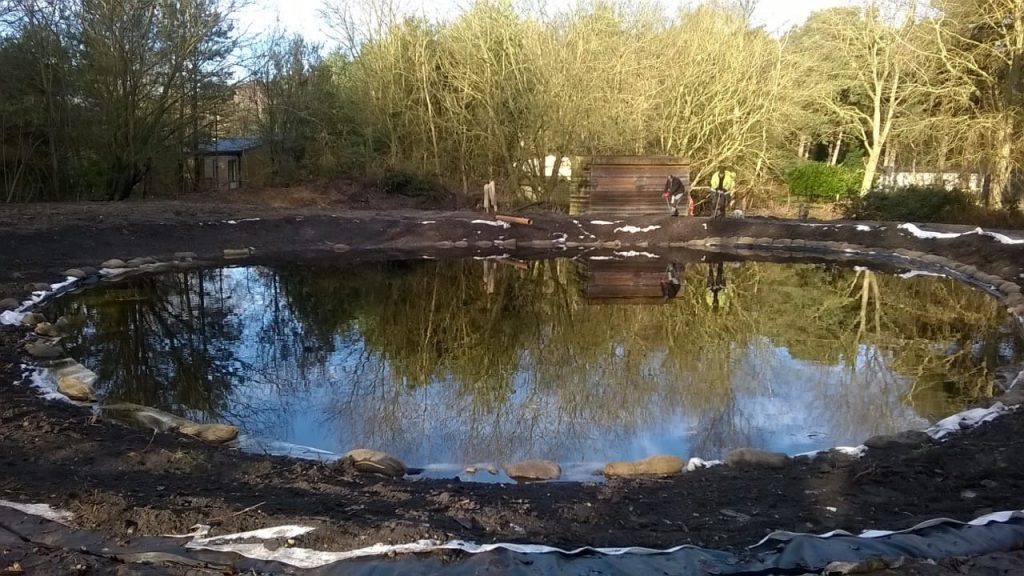 A KEY WAY to get people engaged with nature is to create a space in which they can watch and learn about wildlife. One park that has done this in grand style is Kelling Heath in North Norfolk. The park has created a new wildlife hide and pond on the site of an old clay pit.
"Following the First World War the pit was closed and subsequently filled over with many years' worth of unwanted waste and aggregate," says park manager, Mark Durrant.  "In the early 2000's the Countryside Team identified it as a good location to spot wildlife and a hide was built. But over the years the area became overgrown. Then, following the appointment of a ponds and aquatics specialist, Peter Simmons, the location was identified as an ideal location for the creation of a new wetland and wildlife habitat."
The work of creating the new habitat involved taking the area back to the sub-soil to ensure there was no contamination. The area was then cleared of vegetation and excavated using a 7.5 tonne digger. Twenty tonnes of sand was laid before a fleece and pre-fabricated liner was applied. Once in place the pond was sand-bagged and lined on its perimeter with geotextile to provide anchorage for plant root systems.
Kelling Heath has a naturally spring fed fishing pond and water was transported from there to fill the new wildlife pond before further landscaping took place. Careful planting was put in to ensure a rich new habitat for future generations to enjoy.
A new path leading to the hide was also created with natural hazel fencing.  The hide itself was also developed to ensure that it is accessible to all. In addition, wildlife interpretation boards were installed along with chalkboards to allow visitors to record their sightings.
"The hide now offers a unique view of the pond and its surrounding woodland, wildflower banks, marginal plants and reed beds, all of which attract a wealth of wildlife," says Mark. "Overall, the pond is a real asset to the park where guests, owners and walkers can pause and enjoy nature."
Kelling has had very positive feedback on the project, with guests praising our conservation work and saying that the park is: "a must for a relaxing holiday in a natural environment to escape the rat race of day to day living".
Seeking inspiration for new ways in which your park can help protect the natural world? In these articles, Rufus Bellamy, head of the David Bellamy Conservation Award Scheme, highlights some of the latest initiatives being taken. For more ideas, visit http://stayuknews.co.uk/conservation/