Conservation inspiration: green energy
Welsh parks lead the way on renewable energy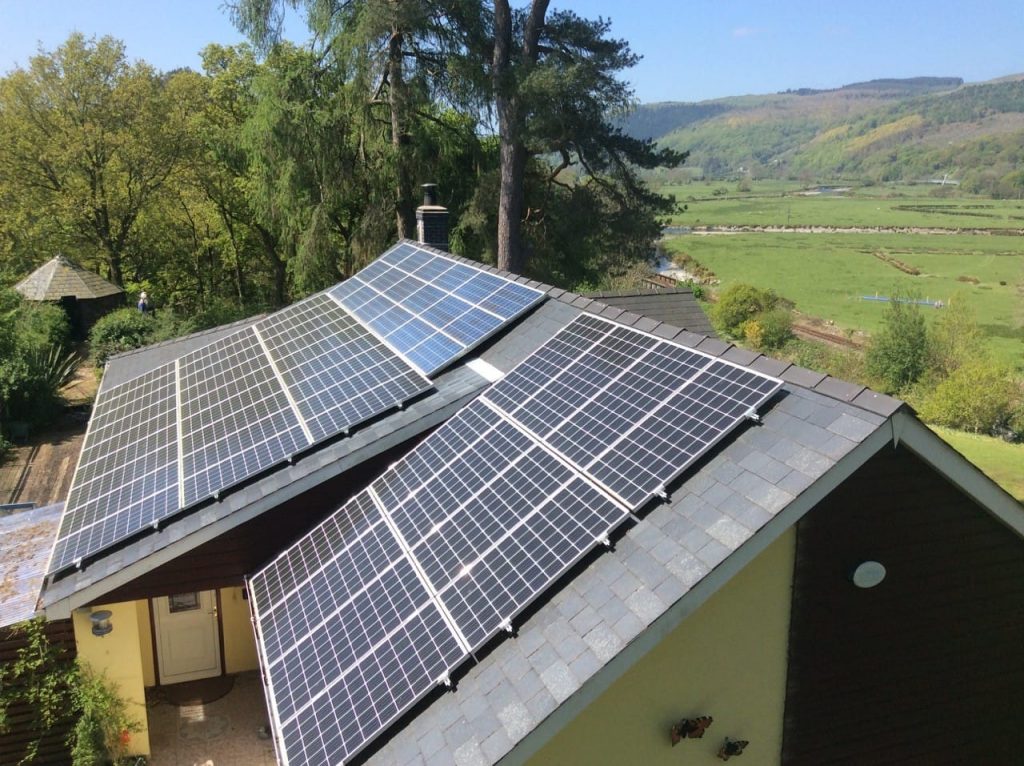 STANDING IN Edward Rhodes' kitchen at Garth Holiday Park in mid Wales, there are two distractions: the beautiful view across the park to the Plynlimon mountain range, and the readout on Edward's iPad.
A series of bar charts and real-time graphs show the amount of electricity that the photovoltaic cells installed on the roof of his house and at other locations on the park are producing. It also shows the tonnage of CO2 emissions that have been saved without having to burn fossil fuel.
The Rhodes family, led by their father Richard, are renewable energy pioneers. Their work over the last twenty-three years has been a trailblazing mix of innovation, practical action and common sense, and is one of the reasons why their two parks are long-term Gold Award winners in the David Bellamy Conservation Scheme.
The Rhodes made their first move into sustainable energy in 1994 when they put up solar panels to heat hot water. Since then, they've added ground-source heating and photovoltaic roof panels to their renewable energy portfolio. The latest element in the Rhodes' sustainable energy work can be seen at the Plas Dolguog Hotel, which is another one of their ventures.
"In the past, the cost of heating and supplying hot water to the building, which is over 500 years old, has been high as we had to use either oil or off-grid gas," said Richard. "For more than 10 years, we have been looking at some form of wood heating as this part of Wales has a flourishing forestry industry. In 2016, we bought a biomass boiler as we felt that this technology had been developed to a practical point that would work for us, and a grant was available to minimise costs."
A firm believer in the importance of doing the right thing for the environment, Richard is proud of the way in which early adopters in the park industry have helped to drive the development of renewable energy systems, a process which has cut the costs of such systems and made them more mainstream.
Despite concerns that austerity and cost-cutting will see the further erosion of subsidies, Richard is optimistic that system affordability will continue to improve, allowing more parks to reap the long-term benefits that such systems can bring.
Seeking inspiration for new ways in which your park can help protect the natural world? In these articles, Rufus Bellamy, head of the David Bellamy Conservation Award Scheme, highlights some of the latest initiatives being taken. For more ideas, visit http://stayuknews.co.uk/conservation/