Conservation inspiration: flower power
Buzz of excitement as holiday park's new guests fly in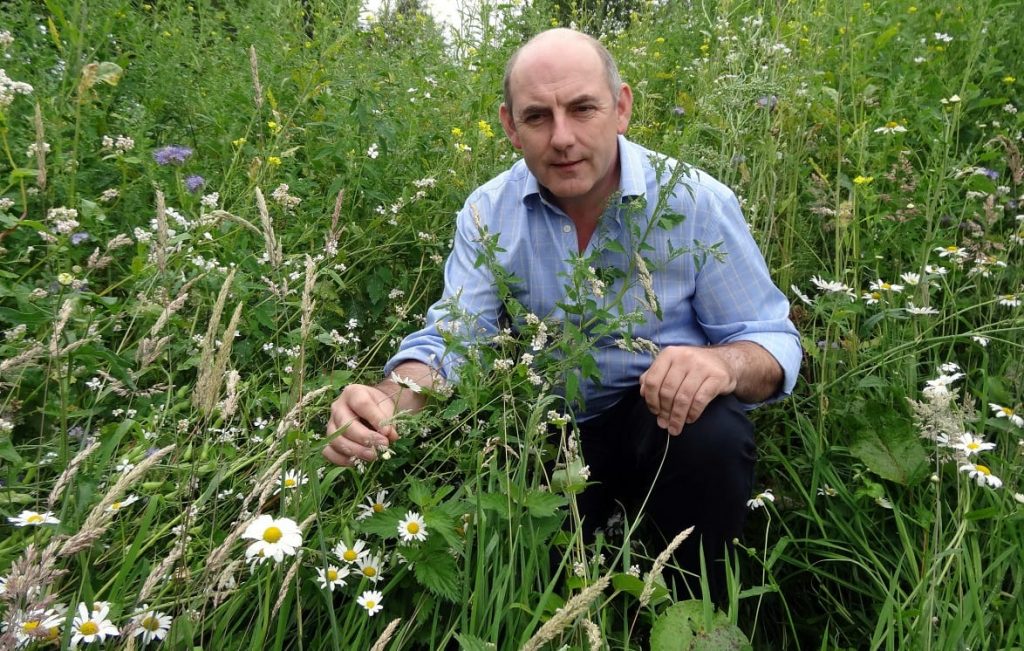 THE FAMILY OWNERS of a Lancaster holiday park are welcoming thousands of extra guests this year – and they'll not be paying a penny for their food and lodging.
That's because Moss Wood Caravan Park in Cockerham is now a safe haven for honey bees which have been dropping dramatically in number over recent years.
The wildlife-friendly park took delivery in May of three traditional timber hives which, in the summer months, could become the home for more than 100,000 honey bees.
Their thriving future at Moss Wood, says the park's Henry Wild, is almost a certainty thanks to the large number of high nectar-bearing blooms in its grounds.
In preparation for its new pollen-loving guests, Henry said that the park last year put aside land to sow a 3000 square-foot wildflower wilderness.
It's now providing valuable foraging for the honey bees which, according to nature experts, are in decline due to agricultural chemicals affecting Britain's native blooms.
The insects are sharing their food source with a wide range of butterflies and other pollinators which, says Henry, are providing a delightful spectacle for guests.
Honey will be harvested from the hive and sold in the park's shop after the bees become established.
Other natural attractions at Moss Wood include a 1.5km nature discovery trail, a spring-fed lake attracting many bird species, and events such as pond dipping and bat-walks.
The park's raft of green enterprises saw it once again this year achieve the prestigious David Bellamy Conservation Award at its top gold level.
Moss Wood's new bee-friendly project, said Henry, is especially exciting for everyone:
"Many blame the worrying fall in bee numbers on a decline in the volume of foraging flowers – and in this part of the country the problem is even more acute," he said.
"That's because much of the surrounding land is used for intensive dairy farming which inevitably leads to a reduction in bio-diversity and fewer flowers.
"However, Moss Wood is doing what it can to redress this balance, and we've also banned harmful herbicides on the park to try and create the best growing conditions possible.
"Our holiday guests often ask how they can replicate some of our wildlife ideas, and we are happy to suggest high-nectar bearing blooms which they can grow in their own gardens," said Henry.
Moss Wood was established by the Wild family over 40 years ago, provides around 200 pitches for privately owned holiday homes, touring caravans and motorhomes.
Seeking inspiration for new ways in which your park can help protect the natural world? In these articles, Rufus Bellamy, head of the David Bellamy Conservation Award Scheme, highlights some of the latest initiatives being taken. For more ideas, visit http://stayuknews.co.uk/conservation/